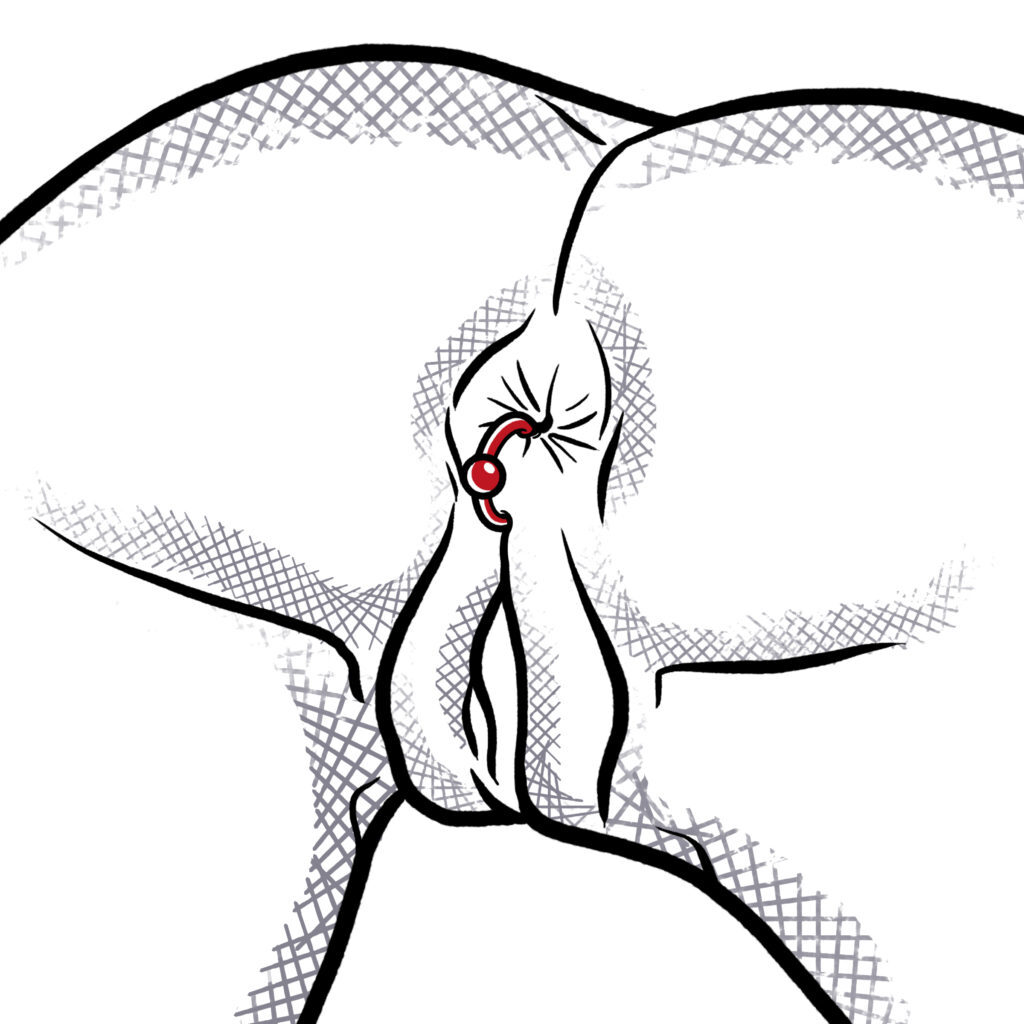 The piercing can be worn above or below the anus.
Generally, I would recommend a Suitcase Piercing for women, if they are contemplating this kind of procedure.
Piercing procedure:
The piercing canal runs between the inner side of the anal sphincter and the perineum. It can be worn by both women and men. It is relatively new and is therefore still a rarity.
Healing:
The anus piercing does not heal as well as other genital piercings given that there is a lot of bacteria in the area of the anus. That is also why good hygiene is imperative for the success of this piercing. Also use caution when wiping yourself.
Approximately 4-5 months are needed for the initial healing stage.
Genital piercings can take between 2 weeks and 6 months to heal completely, rarely longer. Like other piercings, in the first three weeks it should be cleaned with ProntoLind spray twice a day, and then coated with ProntoLind gel. It is important to wash your hands before touching the pierced area and the jewelry itself. By caring for the piercing in the correct manner and with the proper materials, you will rarely have to deal with cases of proud flesh.
Disinfectant solutions containing alcohol or chlorine should be avoided.
Stimulation:
It stimulates both the wearer and their partner during anal intercourse and is therefore an exceptional form of piercing.
Alternatives:

Either the female Guiche piercing or the Fourchette Piercing/Suitcase Piercing.