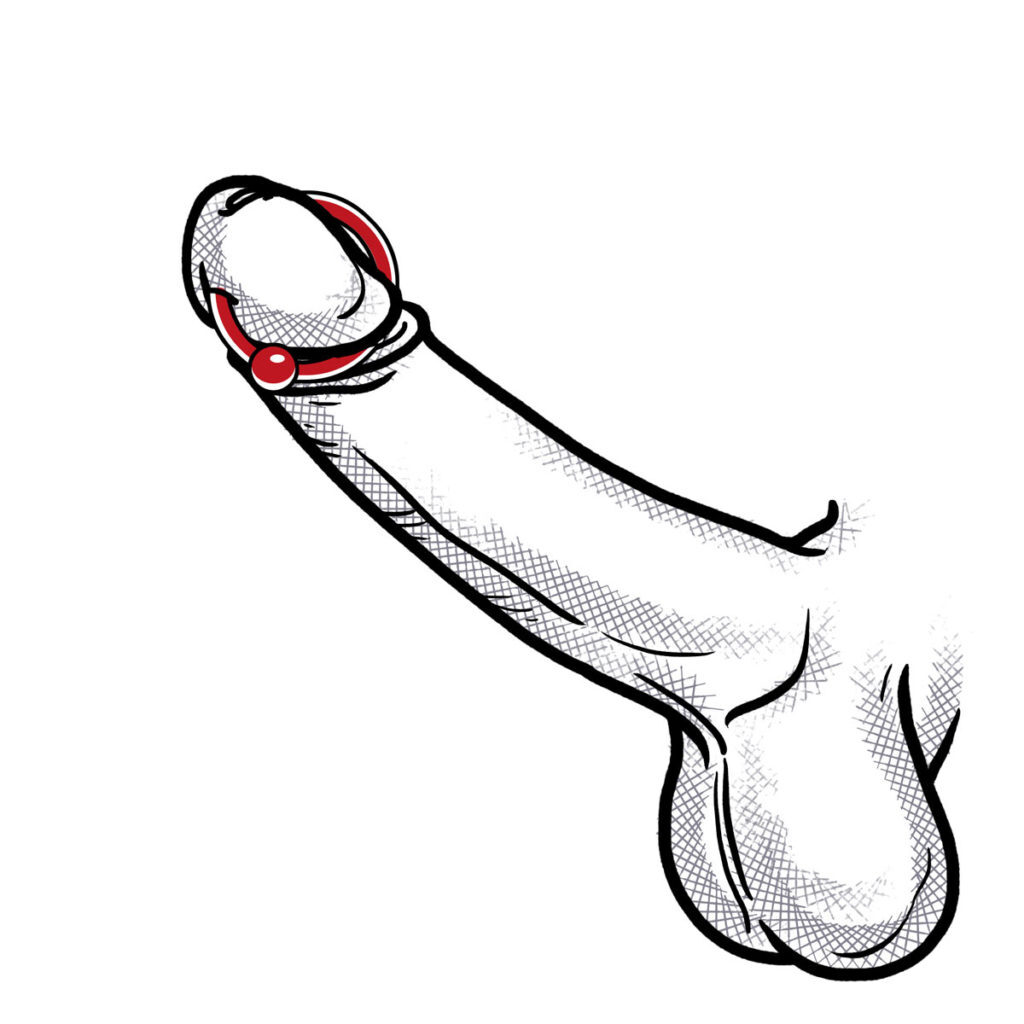 An Orbital Piercing consists of an Apadarvya and a Dydoe Piercing combined.
The Dydoe Piercing cannot be executed through the center.
The Apadydoe Piercing is generally performed as a pair.
Piercing procedure:
The best option is to get this procedure done as 2 distinct piercings.

This consists in piercing an Apadravya and a Dydoe, and once both have healed, then linking the two with the aid of an orbital ball closure ring.
Many opt for this procedure on both sides of the glans.
Healing:
Because this piercing runs through the glans and through the urethra, it heals relatively quickly within 5-6 months.
Genital piercings can take between 2 weeks and 6 months to heal completely, rarely longer. Like other external piercings, in the first three weeks it should be cleaned with ProntoLind spray twice a day, and then coated with ProntoLind gel. It is important to wash your hands before touching the pierced area and the jewelry itself. By caring for the piercing in the correct manner and with the proper materials, you will rarely have to deal with cases of proud flesh.
In the first few days following the procedure, we recommend that you abstain from sexual intercourse, and wear a condom when resuming normal sexual activities.
Using urine helps the wound heal considerably more quickly, therefore we recommend that you urinate frequently.
Stimulation:
The stimulation is palpable for both the wearer and his partner.
The sensitive glans ridge as well as the glans itself will be stimulated from both sides.