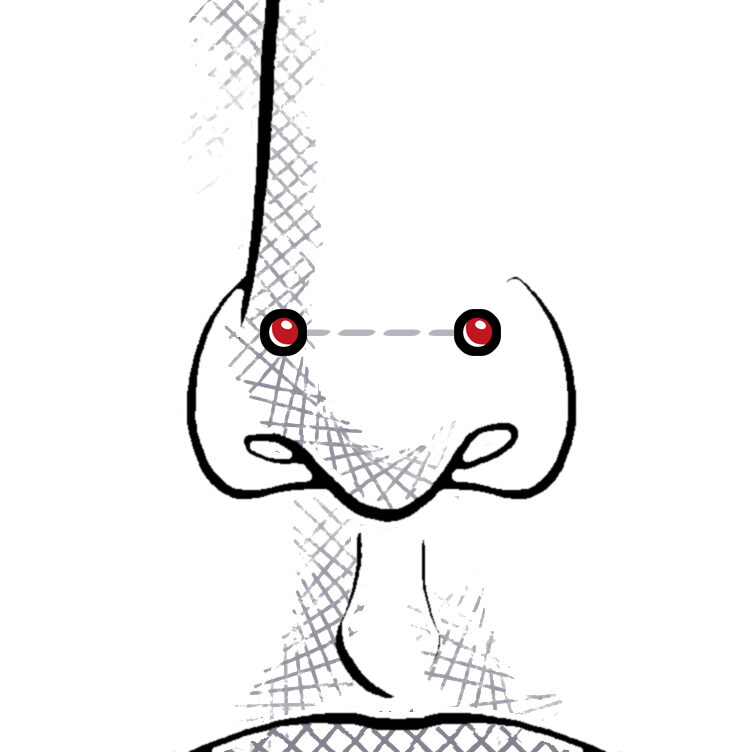 A very rare form of piercing which is done through the tip of the nose. It does not traverse the nostrils or the septum, but runs horizontally through the nasal cap. Its name comes from the first person to have worn it. The jewelry most commonly used for this type of piercing is a barbell.
The healing process generally lasts between 2 and 3 months.
Healing and care:
A vertical bridge piercing can take between 3 and 6 months to heal completely, rarely longer. Like other external piercings, in the first three weeks it should be cleaned with ProntoLind spray twice a day, and then coated with ProntoLind gel. It is important to wash your hands before touching the pierced area and the jewelry itself. By caring for the piercing in the correct manner and with the proper materials, you will rarely have to deal with cases of proud flesh.
Disinfectant solutions containing alcohol or chlorine should be avoided.