Coccyx: Implants on a woman's buttocks/buttock cleavage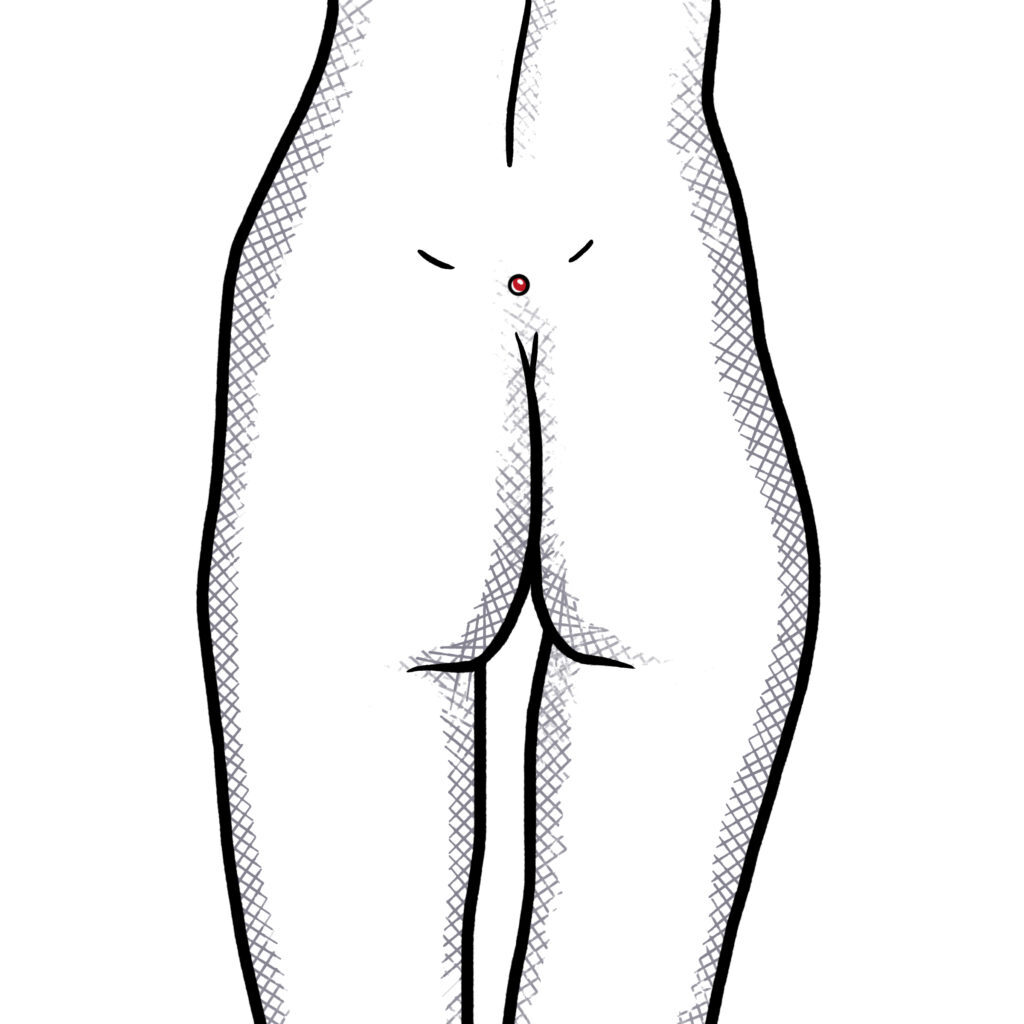 Piercings can also be done on the buttock cleavage, that is, just above the coccyx. This is a very attractive option especially when the woman is wearing a low-cut dress or a bikini.
Your options include a dermal anchor, which will be placed centrally, or two dermals arranged symmetrically.

Another alternative is a horizontal surface piercing on the buttocks.
Jewelry:
Here too you can get a surface piercing, either horizontally or vertically.
Or you can get a dermal anchor.
Healing:

A piercing or a dermal anchor in the coccyx area takes about 4-6 weeks to heal, depending on whether you get a surface piercing or two dermal anchors. Keep in mind that due to the constant movement of the head, this piercing will be under constant stress and may suffer in the long run.
A surface piercing or dermal anchor can take between 1 and 6 months to heal completely, rarely longer. Like other external piercings, in the first three weeks it should be cleaned with ProntoLind spray twice a day, and then coated with ProntoLind gel. It is important to wash your hands before touching the pierced area and the jewelry itself. By caring for the piercing in the correct manner and with the proper materials, you can do a great deal to prevent the onset of proud flesh.
Disinfectant solutions containing alcohol or chlorine should be avoided.

Tip:
I advise my customers to opt for a dermal anchor, because this type of implant lasts much longer than a surface piercing.