Dermal Anchor on the Back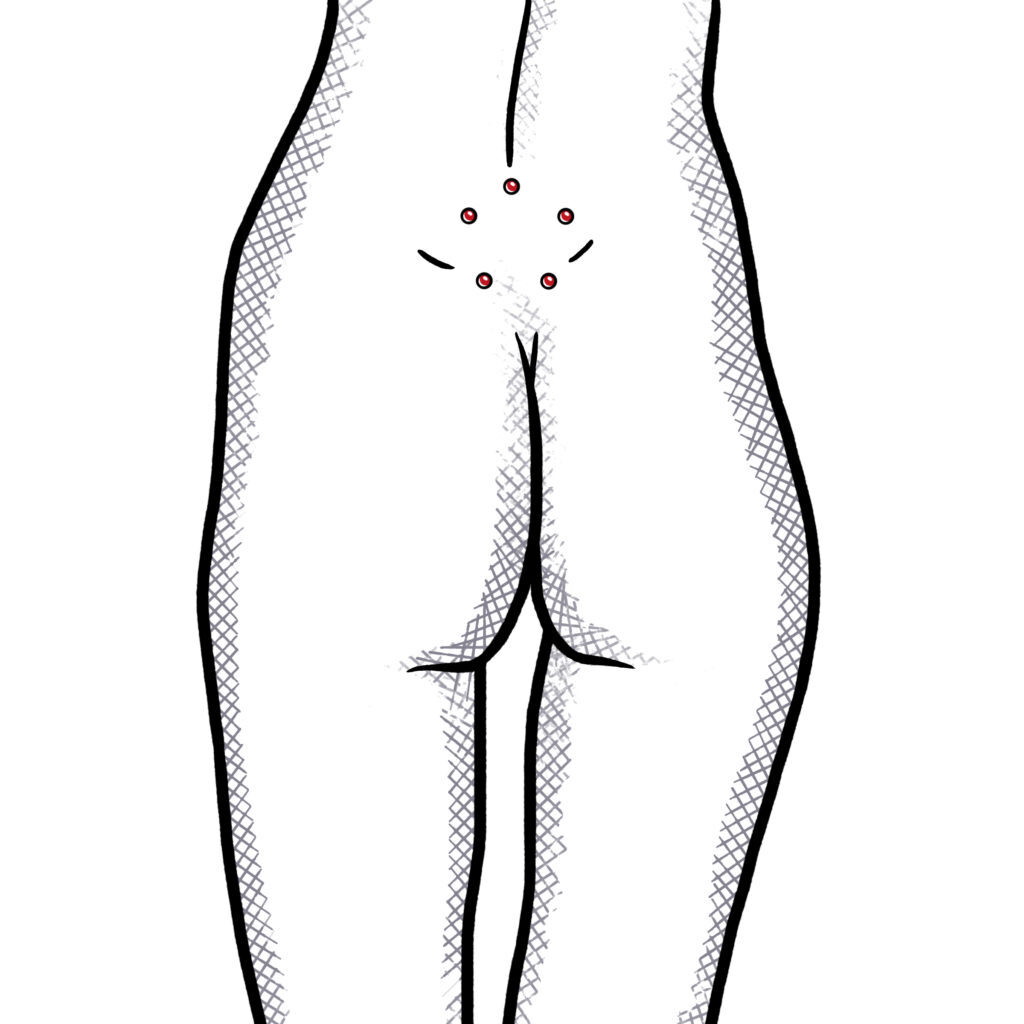 Back-Piercing:
A beautiful back is a sight to behold—even more so if it is adorned with a Dermal Anchor.
The back piercing can either consist of a centered piercing between the vertebrae or anywhere else on the back, e.g. as an aesthetic adornment of an existing tattoo.
TheCorsett-Piercing is also a suitable choice for the back.

Jewelry:
When it comes to the back, we recommend getting a dermal anchor, since this gives you more freedom of placement and it is more stable. Also, given that the dermal anchor has a flatter profile, there is less risk of it snagging.
Healing:
A piercing or a dermal anchor on the back takes about 4-6 weeks to heal, depending on whether you get a surface piercing or two dermal anchors. Keep in mind that due to the constant movement of the head, this piercing will be under constant stress and may suffer in the long run.

A surface piercing or dermal anchor can take between 1 and 6 months to heal completely, rarely longer. Like other external piercings, in the first three weeks it should be cleaned with ProntoLind spray twice a day, and then coated with ProntoLind gel. It is important to wash your hands before touching the pierced area and the jewelry itself. By caring for the piercing in the correct manner and with the proper materials, you can do a great deal to prevent the onset of proud flesh.
Disinfectant solutions containing alcohol or chlorine should be avoided.
Tip:
I advise my customers to opt for a dermal anchor, because this type of implant lasts much longer than a surface piercing.