Dolphin Piercing and the Deep Prince Albert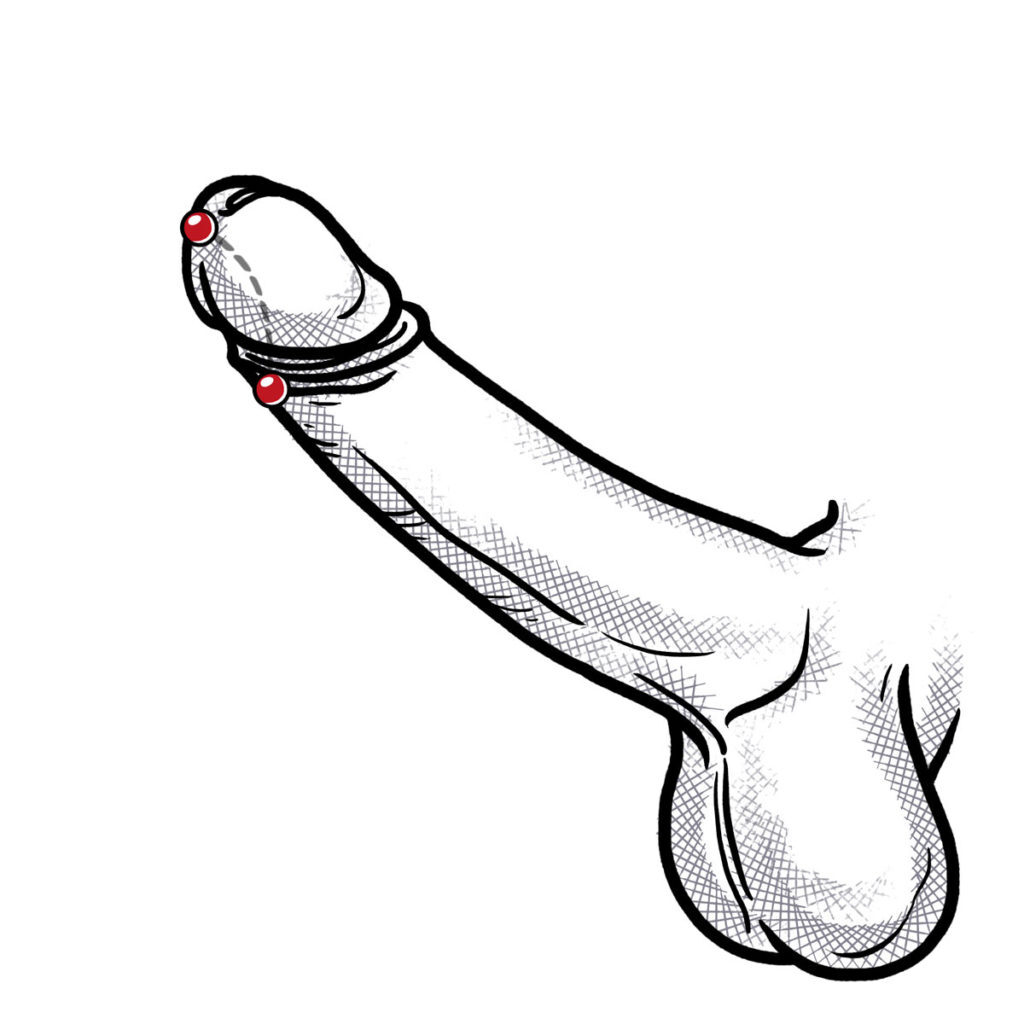 The Dolphin is comparable to a "double PA", but is placed considerably deeper and begins where the PA ends, that is, at the frenulum.
From there the piercing continues downward toward the penis shaft.
Generally a curved barbell is used for this variation, which creates the optical impression that a dolphin is "diving" through the penis shaft, hence the name.
Deep PA:
A Deep PA is a variation of the Dolphin. In this case both passageways run deeper, nearing the scrotum, at the very base of the penis. A banana bar is used in this case.
Healing:
Due to their constant exposure to urine, all urethra piercings heal very quickly and without complications. It is therefore important to urinate abundantly, which means drinking a lot of water. The Reverse Prince Albert piercing will then take a mere 6-10 weeks to heal completely.
Genital piercings can take between 2 weeks and 6 months to heal completely, rarely longer. Like other external piercings, in the first three weeks it should be cleaned with ProntoLind spray twice a day, and then coated with ProntoLind gel. It is important to wash your hands before touching the pierced area and the jewelry itself. By caring for the piercing in the correct manner and with the proper materials, you will rarely have to deal with cases of proud flesh.
Both piercings are very rare and extremely difficult to execute.