Gum piercing / Uvula piercing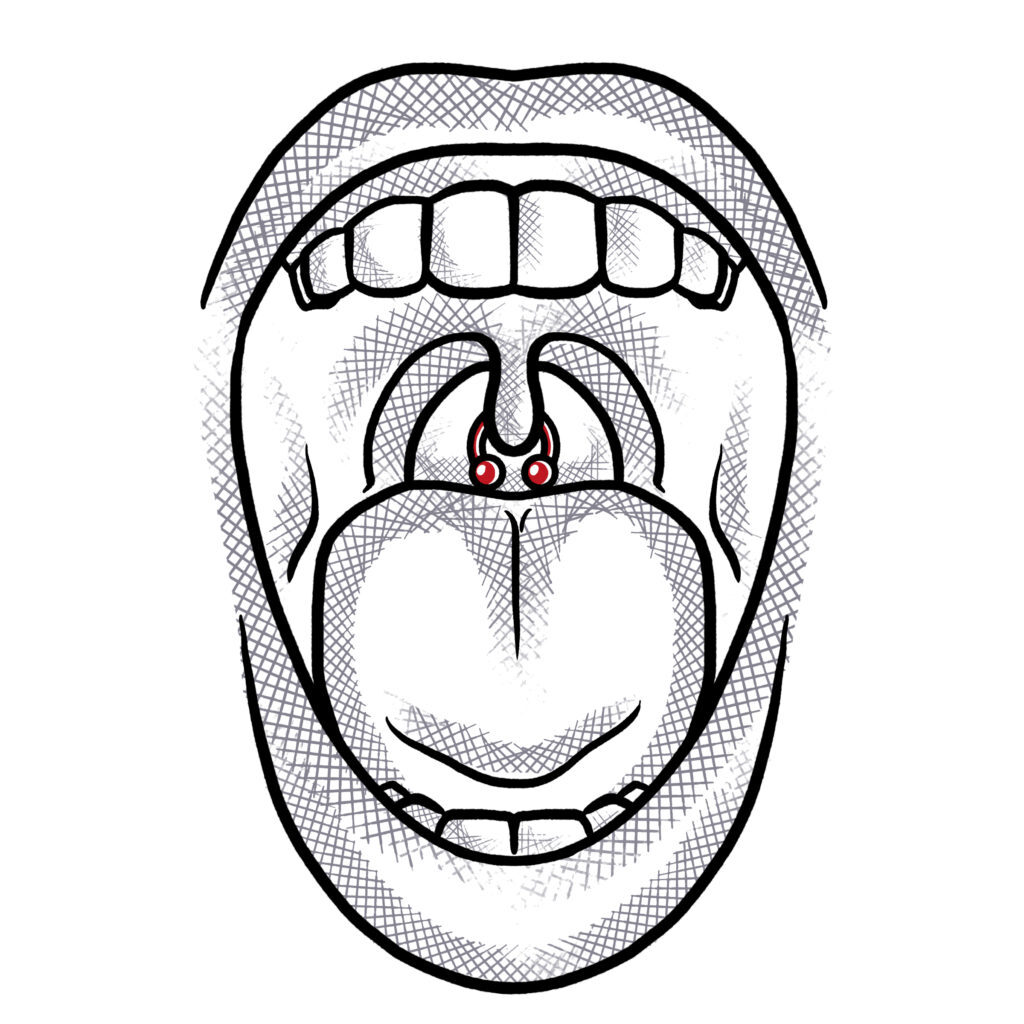 Gum piercing, also known as uvula piercing, is much less common, mainly because it has no real benefit and is difficult to perform. This is not only a question of who is piercing it, but due to the fact that the customer has to remain very still during the procedure and cannot swallow. The customer also needs to bring his gum reflex under control to avoid the gum twitching.
Many experience a gag reflex with this kind of piercing, and anaesthesia is sometimes used to control it. Even so, it is a very rare and nearly impossible form of piercing to carry out.

One in a million people will be seen wearing this piercing.
Who knows, you might be the next one to do so.
Healing and care:
A nose tip piercing can take between 21 days and 2 to heal completely, rarely longer. Like other mucous membrane piercings, in the first three weeks it should be cleaned with ProntoLind spray twice a day, and then with a ProntoLind mouthwash.
It is important to wash your hands before touching the pierced area and the jewelry itself—the hands should be kept away from the mouth.
ProtoLind mouthspray tastes good and helps to freshen your breath. It is ideal for when you're on the go and should be applied after every meal in order to disinfect and cleanse the piercing area.
Disinfectant solutions containing alcohol or chlorine should be avoided. Mouthwashes are no substitute for proper care and should therefore be avoided.
The right nutrition is vital for oral piercings, and you will find detailed information on this topic in the care and maintenance section.