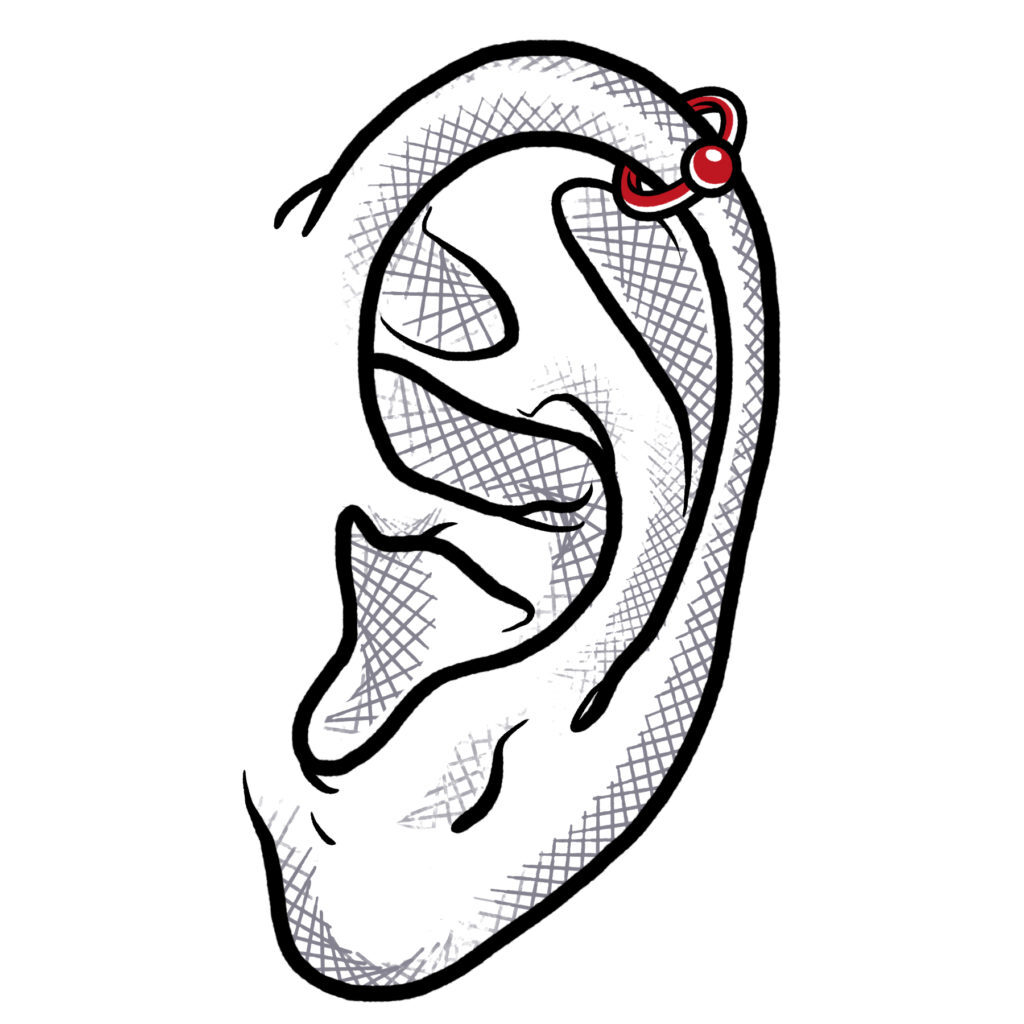 A helix piercing is a perforation of the outer edge of the ear, through the cartilage tissue.
Given that the blood flow in this area is minimal, the healing process can take substantially longer compared to an earlobe piercing, for instance. It can also cause pressure pain.
Since helix piercings are often confused with conch piercings, nine out of ten customers will ask for the former when they actually want the latter.

Depending on the position of the ring, it will either be an inner or an outer helix piercing.
Performing a helix piercing
The alternative to piercing with a venous catheter is punching. In this method, a portion of cartilage tissue is removed, which in turn can minimize or completely eliminate pressure pain and reduce the time of healing. A ball closure ring is usually used for this method. The helix piercing is often confused with a conch piercing.
Healing and care:
A helix piercing can take between 3 and 8 months to heal completely, rarely longer. Like other external piercings, in the first three weeks it should be cleaned with ProntoLind spray twice a day, and then coated with ProntoLind gel.
It is important to wash your hands before touching the pierced area and the jewelry itself. By caring for the piercing in the correct manner and with the proper materials, you can do a great deal to prevent the onset of proud flesh.
Disinfectant solutions containing alcohol or chlorine should be avoided.