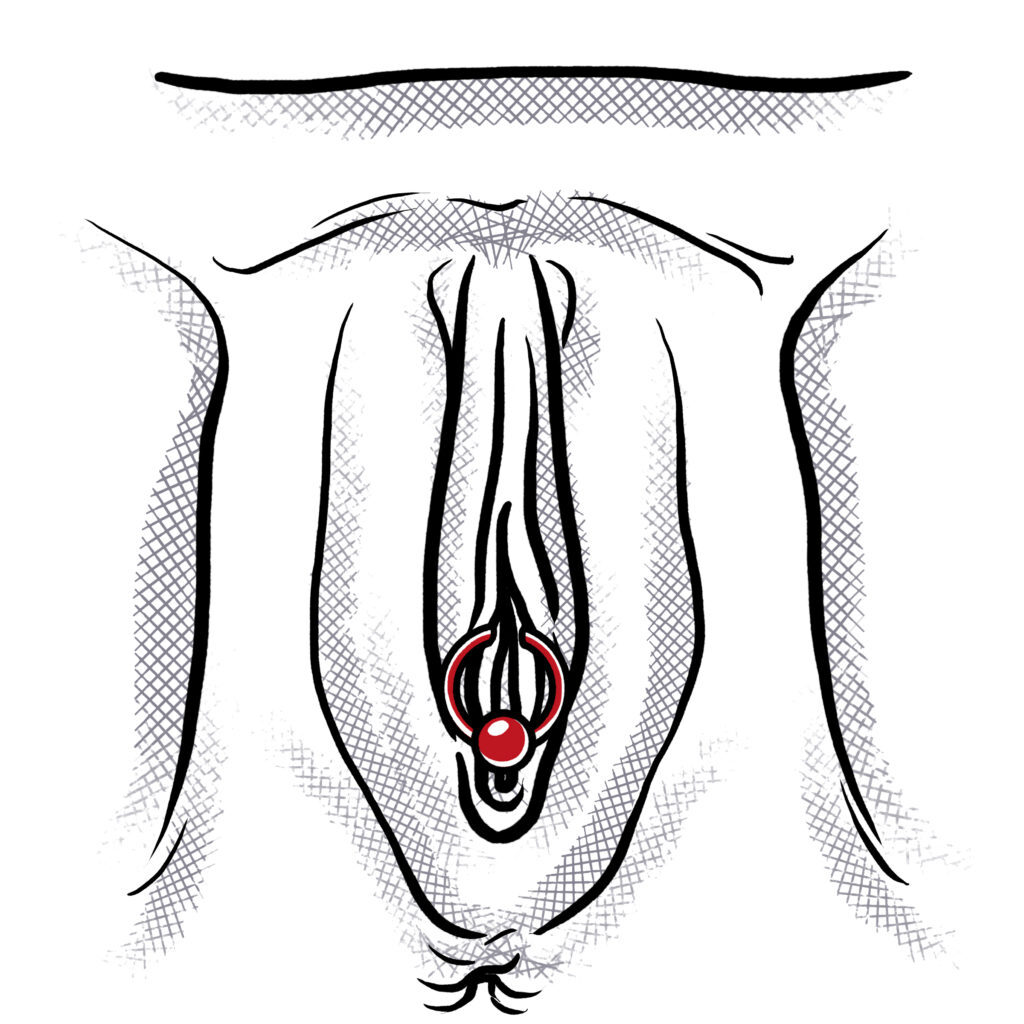 The hymen piercing—a piercing of the hymen or its residue— is one of the rarest forms available, simply because few women have a sufficient amount of skin in this area to warrant a piercing.
Alternatively, women can also get a vaginal piercing, which amounts to a piercing of the vaginal wall.
Jewelry:

The jewelry used will consist of a 1.6mm thick ring, sometimes even thicker if the customer's anatomy permits it.
Alternative:
Alternatives are hard to find in this case. You could opt for a vaginal wall piercing, but it tends to grow out very quickly.