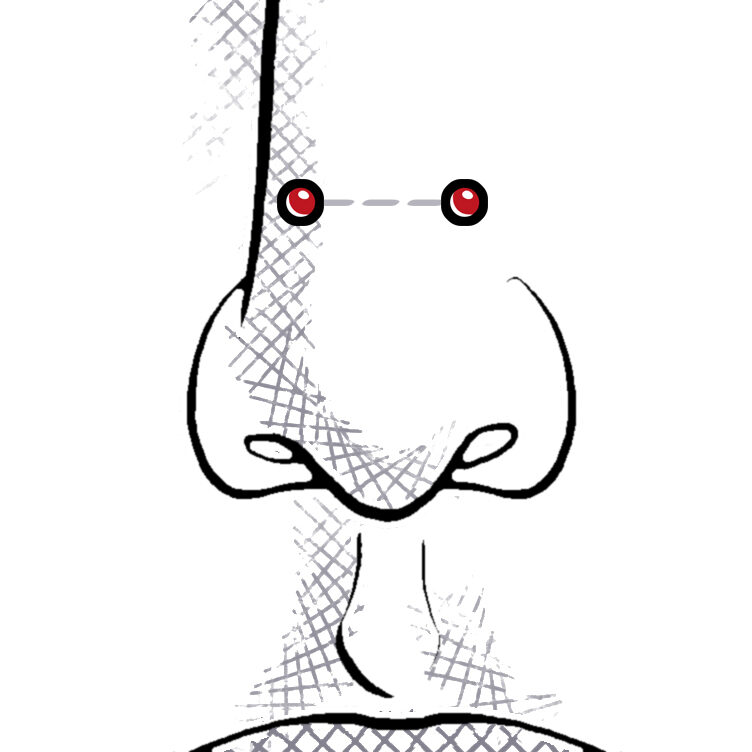 A rare form of nose piercing which runs through both nostrils and the septum.
Just imagine perforating the nose entirely, from left to right—and you've got a nasallang piercing.
This piercing is a combination of two nostril piercings and an elevated septum piercing, all three of whose piercing canals are on the same horizontal plane and connected by a barbell. It can be performed all at once, but we would recommend starting with either a nostril or the septum and proceeding step-by-step.
This form of piercing has its origins in India and was taken to be a sign of the male warrior's bravery.
Healing and care:
A nasallang piercing can take between 3 and 6 months to heal completely, rarely longer. Like other external piercings, in the first three weeks it should be cleaned with ProntoLind spray twice a day, and then coated with ProntoLind gel. It is important to wash your hands before touching the pierced area and the jewelry itself. By caring for the piercing in the correct manner and with the proper materials, you will rarely have to deal with cases of proud flesh.
Disinfectant solutions containing alcohol or chlorine should be avoided.