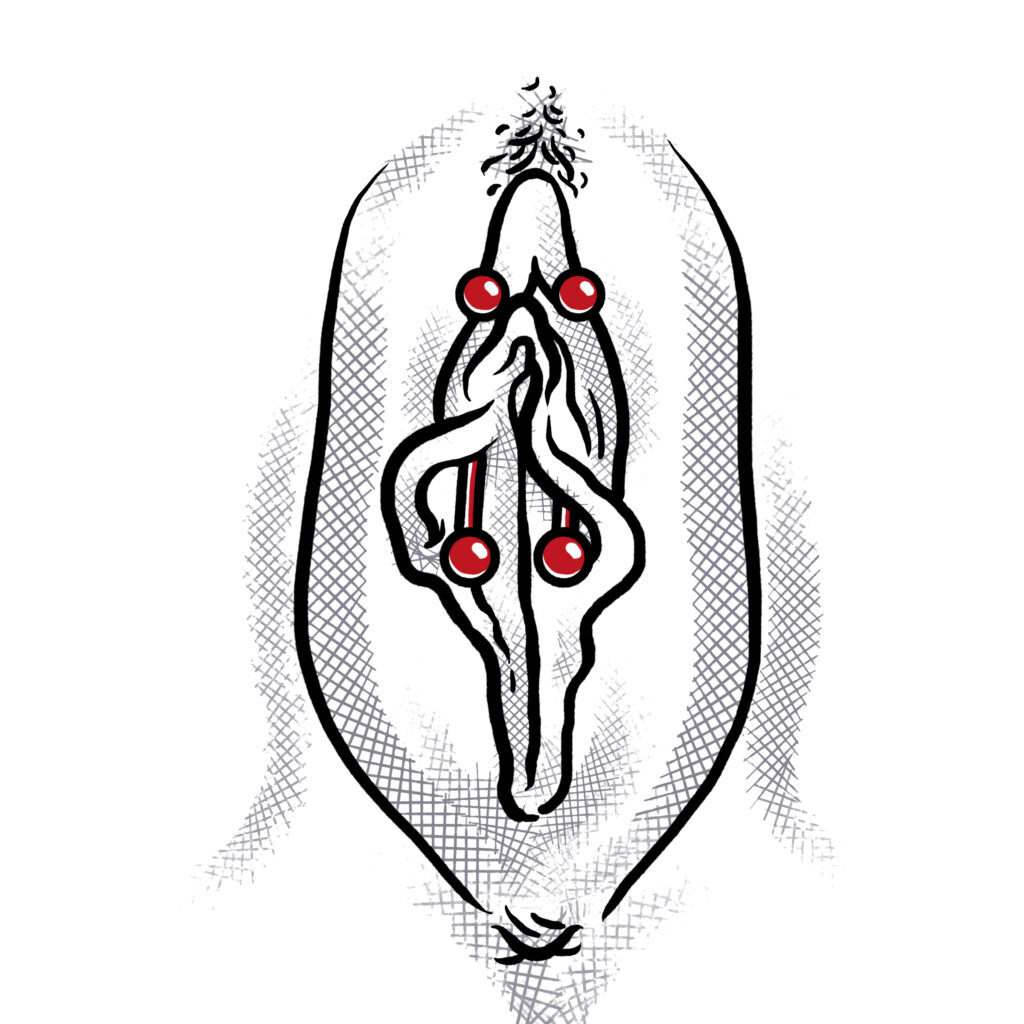 The relatively new and little known Princess Diana piercing resembles a vertical clitoral hood piercing.
This involves 2 piercings, to the left and right of the clitoris, running through the clitoral hood.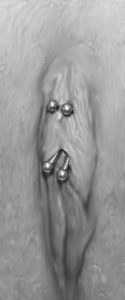 Unlike a VCH you will have 2 piercings, to the right and left of the clitoris, instead of a single ball on the clitoris. To what extent the name originated with the late Lady Diana is unclear.
Piercing procedure:
Like the regular clitoral hood piercing, the Diana Piercing is done from low to high, and does not involve piercing the clitoris itself. Unlike the VCH, however, there are two piercing canals which begin on the left and right of the clitoris at the bottom, and join at the top.
The recommended jewelry thickness is 1.6mm.
Healing:
The Diana Piercing generally heals very quickly and there are rarely any complications. Approximately four weeks are needed for the initial healing stage.
Genital piercings can take between 2 weeks and 6 months to heal completely, rarely longer. Like other external piercings, in the first three weeks it should be cleaned with ProntoLind spray twice a day, and then coated with ProntoLind gel. It is important to wash your hands before touching the pierced area and the jewelry itself. By caring for the piercing in the correct manner and with the proper materials, you will rarely have to deal with cases of proud flesh.
Disinfectant solutions containing alcohol or chlorine should be avoided.
When it comes to having sexual intercourse following the piercing we do not advise you against it, but usually people wait a couple of days before resuming normal sexual relations.
A secret tip is using your own urine as a healing agent, which can speed up the healing process enormously.
Jewelry:
The jewelry initially used should be a 1.6mm banana ring and should be adapted to the customer's anatomy.
We recommend combining two balls of different sizes.
Stimulation:
The stimulation provided by the Diana Piercing is the same as that of the clitoral hood piercing (vertical). It stimulates more than a regular HCH piercing, however, because the balls lie to the right and to the left of the clitoris.
The other stimulation is visual, because while a clitoral hood piercing is nice, having two is even better.
Alternative:
A horizontal, a vertical or a combined horizontal-vertical clitoral hood piercing – a Magic Cross.