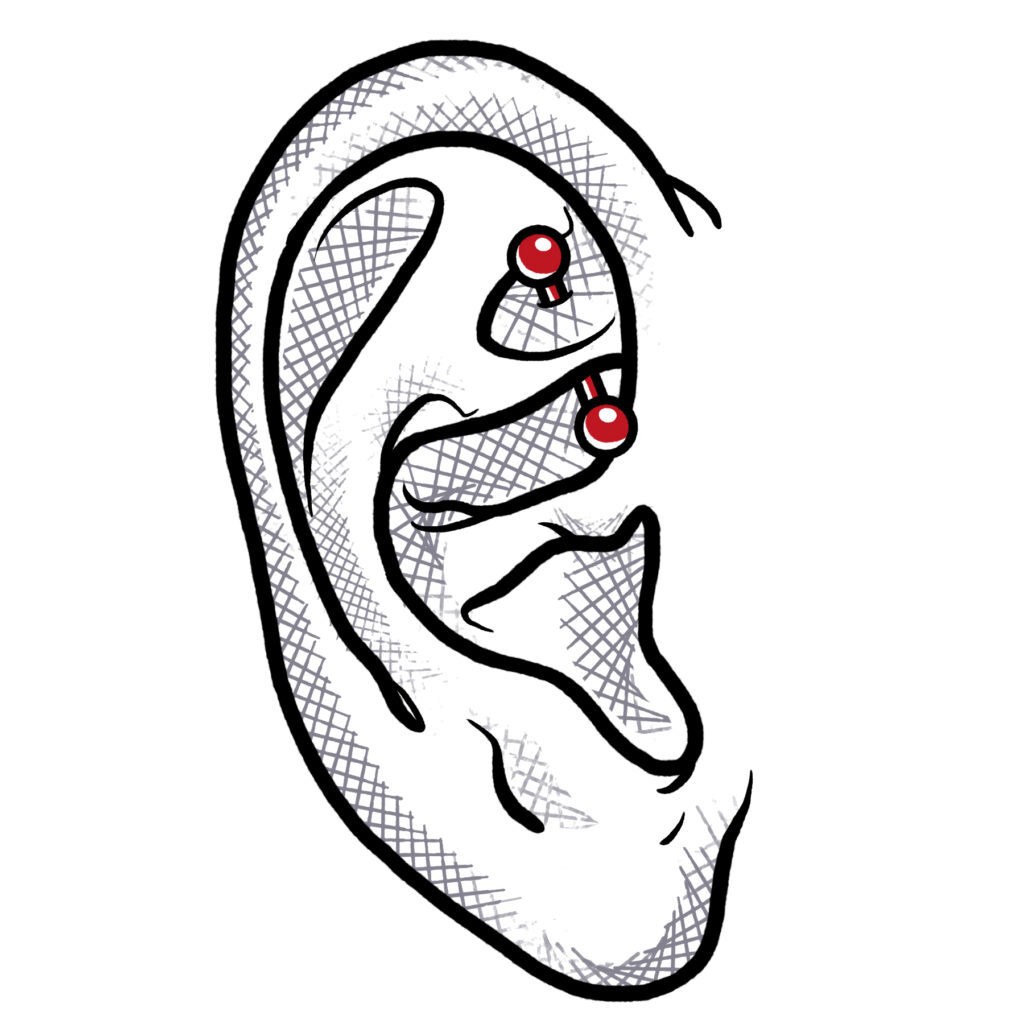 The rook piercing is often confused with the daith piercing.
The placement of a rook piercing, however, is slightly higher than a daith piercing. It sits vertically in the anti-helix, on the ridge between the inner and outer conch. A glance at the illustration will make it clear. The best option for this method is a small barbell or a ball closure ring.

The healing time for this method is a little longer than for other cartilage piercings (about 6 to 8 months) and requires sustained care. The rook piercing is quite a rare form of ear cartilage piercing and you will find few people on the street who have had it done.
Healing and care:

A rook piercing can take between 6 and 8 months to heal completely, rarely longer. Like other external piercings, in the first three weeks it should be cleaned with ProntoLind spray twice a day, and then coated with ProntoLind gel. It is important to wash your hands before touching the pierced area and the jewelry itself. By caring for the piercing in the correct manner and with the proper materials, you can do a great deal to prevent the onset of proud flesh.
Disinfectant solutions containing alcohol or chlorine should be avoided.