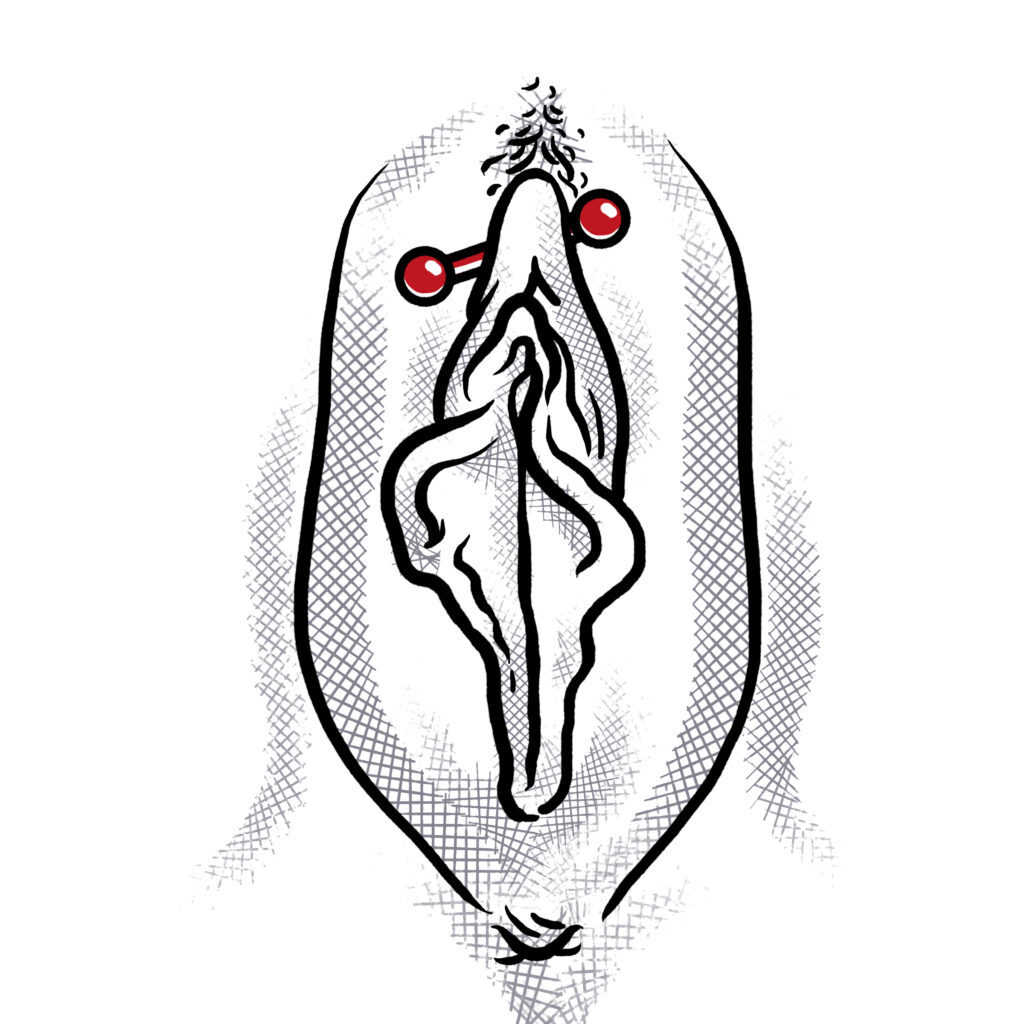 The Scrunty is effectively a horizontally exectued Princess Albertina Piercing.
Like the Priness Albertina Piercing, the Scrunty runs through the female urethra. This piercing is only possible in a few cases because the woman's anatomy has to be perfectly suited to it.

Jewelry:
We usually use a titanium bar with a thickness of at least 1.6mm since this piercing tends to grow out if the bar is too thin.
Healing:
This piercing takes about 3 weeks to heal. Because it is in constant contact with urine, it will heal much more quickly. For anatomical reasons, it is possible on very few women. It can lead to discomfort in daily tasks, but it does not hamper urination.
Stimulation:
Women have reported an enormous boost in their sexual pleasure thanks to this piercing.
For women who are looking to stimulate their urethra, the PA (Princess Albertina) is the only piercing which makes it possible.
Alternatives:
The Princess Albertina Piercing is an alternative to the Scrunty Piercing.