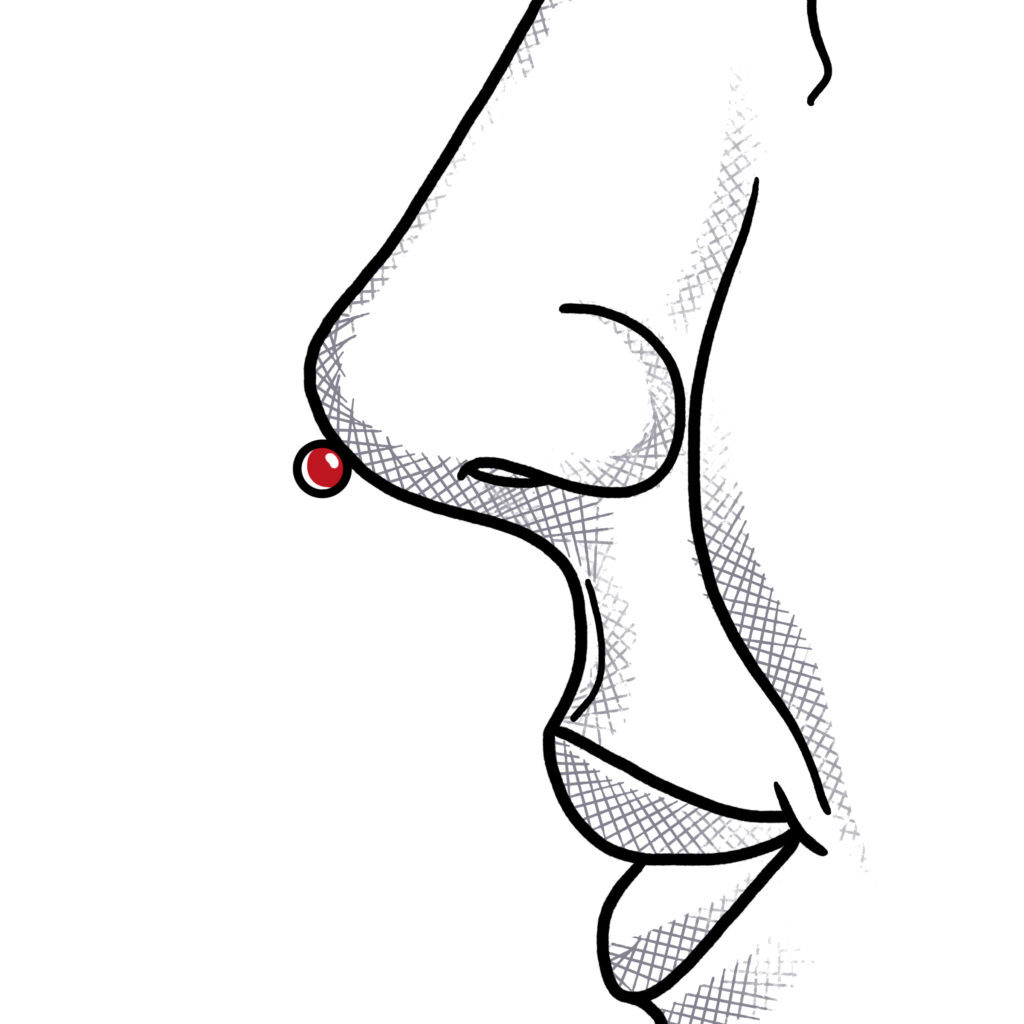 Stretching the septum allows one to execute a Septril piercing, in which a ball is worn directly between the two nostrils, under the septum.
Once the septum has been stretched, the septril can be pierced. A ball is then placed right underneath the septum, between the two nostrils.
The septum has to be stretched before the septril can be pierced and adorned with a labr
Healing and care:
A nose piercing can take between 1 and 3 months to heal completely, rarely longer. Like other external piercings, in the first three weeks it should be cleaned with ProntoLind spray twice a day, and then coated with ProntoLind gel. It is important to wash your hands before touching the pierced area and the jewelry itself. By caring for the piercing in the correct manner and with the proper materials, you will rarely have to deal with cases of proud flesh.
Disinfectant solutions containing alcohol or chlorine should be avoided.